Custom Woven Luxury Linen
Pure Egyptian Cotton
LIMITED EDITION DUVET COVERS
Rejuvenate yourself in an oasis of exotic design and colour.
In this ever-complex world, your bedroom has never been more important to your wellbeing.
Allow your senses to bask in the vibrant tones, calming moods and luxurious fabrics
that long to encompass you while you play and sleep.
A gift that lasts a lifetime
100% certified Giza Egyptian cotton
The softest, finest, most luxurious of all cotton bed linen.
Invest in the best ... if you value sleep quality and your health.
Paradisus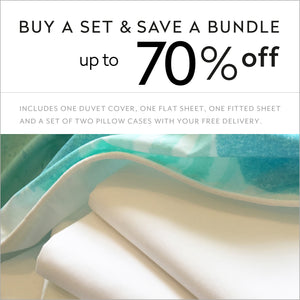 Luxury Linen made to soothe the body and nourish your soul.